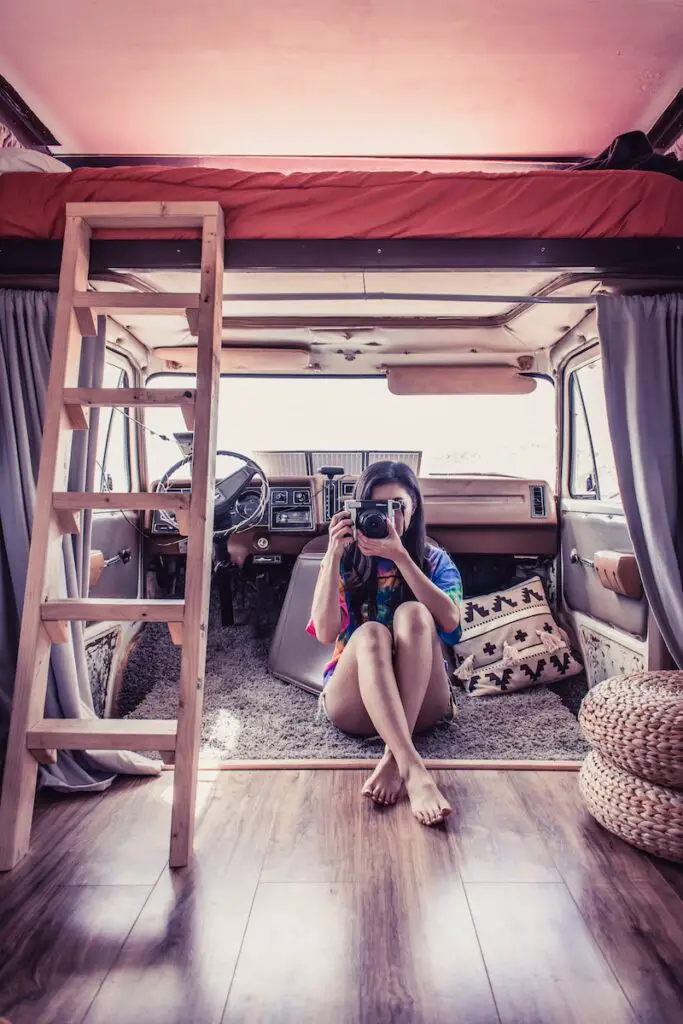 RV Youtube channels are an excellent way to get insight and inspiration for RVing enthusiasts. As RV enthusiasts ourselves, we have decided to create a comprehensive list of the top 100 RV Youtube channels. In this article, we will cover everything from channels that provide expert advice, to those that focus on RV lifestyle and travel. So, let's start exploring these channels together!
RV Youtube Channels
Here are the top 100 RV Youtube channels that we have curated based on our survey and personal experience. The channels are organized alphabetically.
All About RVs
All About RVing
Armando Outside
Beyond the Wheel
Chickery's Travels
Crazy Family Adventure
Drivin & Vibin
Eat See RV
EnjoytheJourney.Life
Explorers and Adventures
Exploring the Local Life
Finding Our Someday
Fit RV
Follow Your Detour
Getaway Couple
Gone with the Wynns
Grand Adventure
Hebard's Travels
Keep Your Daydream
Less Junk, More Journey
Life Beyond the Burbs
Long Long Honeymoon
Love Your RV
Mortons On The Move
My RV Works, Inc.
Our Home on Wheels
OurViewRV
Pau Hana Travels
Pure Living for Life
RVerTV
RVgeeks
RV Lifestyle
RV Love
RV Odd Couple
RV With Tito DIY
SG Tube Life
Soulful RV Family
The Bus Life
The Freedom Theory
The Motorhome Experiment
The Motorhome Family
The New American Nomads
The Nomadic Movement
The Outdoor Adventure
The Wandering Raven
The Wandering Woodsman
The Wayward Waggs
The Wynns
Tiny Home Tours
Tiny Home on Wheels
Tiny House Expedition
Tiny House Listings
Tiny House Prepper
Tiny House, Giant Journey
Tiny Shiny Home
Tom and Lori RV Life
TrailNomad
Travel and RV Australia
Traveling Robert
Travels With Delaney
TrippinWeekend
Two Beards and a Babe
Up in the Attic
Van Life with Jake and Gi
We're the Russos
Where's My Office Now?
Winging It With Winter
Wondering Family
If you are new to RV Youtube channels, here are some quick tips and facts that you should know:
1. There are RV Youtube channels for every interest
No matter what you're interested in, there is an RV Youtube channel out there for you. From RV living, travel and maintenance, to cooking and DIY projects, there are numerous channels that cater to different RV enthusiasts.
2. RV Youtube channels can be a source of inspiration
If you're looking for ideas on where to travel or how to customize your RV, RV Youtube channels can be an excellent source of inspiration. You can learn from the experiences of others, prevent mistakes and explore new ideas.
3. You can connect with like-minded people
RV Youtube channels are a great way to connect with other RV enthusiasts. You can share information, experiences and tips with people who share your passion.
4. You should take precaution when following advice from RV Youtube channels
While RV Youtube channels often provide valuable information, it's important to remember that not all advice is created equally. Be sure to follow channels that are reputable, and always do your own research and double-check information before implementing it.
Who has the best RV Youtube channel?
While it's difficult to say one channel is the "best", we have curated a list of the top 100 RV Youtube channels. Each channel offers unique insights and perspectives, so it's up to individual preference to choose which channel is the best for them.
How can I access RV Youtube channels?
To access RV Youtube channels, all you need is an internet connection and a device with a web browser. Simply search for the names of the channels on Youtube and start watching.
Are there any free RV Youtube channels?
Yes, there are many free RV Youtube channels. However, some channels may offer special content that you have to subscribe for a fee.
Can I be a content creator for RV Youtube channels?
Yes, anyone can be a content creator for RV Youtube channels. It's important to have a good camera and audio equipment, as well as to provide quality content that your audience will find informative and engaging.
In conclusion, RV Youtube channels offer a wealth of information to RV enthusiasts. Whether you're looking for inspiration for your next trip, or guidance on how to maintain and customize your RV, there is a channel out there for you. We hope this comprehensive guide to the top 100 RV Youtube channels has helped you in your search to enhance your RV lifestyle.
As a recommendation, we suggest checking out the channel "Keep Your Daydream" for their extensive and informative content on RV living and travel.
Reference Links: